Orse-Carbone 4 - Carbon neutrality: let's speak the truth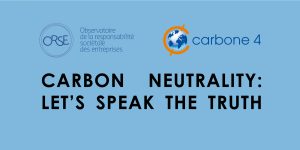 L'Orse (French Study Center on CSR) organized a meeting in partnership with the consulting firm Carbone 4; the event discussed the need for a common language on carbon neutrality. It took place on Monday, November 25th 2019 at the Paris City Hall.
This meeting took place as part of the « 
Paris for tomorrow
 » week, a series of events focused on designing solutions to transform economic and social activities, under the patronage of the City of Paris.
Carbon neutrality is now one of the hottest topics in the corporate world. However, this concept is still suffering from major conceptual blur and gray areas that tend to discredit new announcements. In addition, the connection with local or national carbon neutrality targets is not always in the picture.
It seems necessary to optimize tools and indicators used by companies to monitor their 'neutrality' in the sense of a contribution to the net zero emissions target of territories (whether local, national or global).
Methodologies are being tested to meet this need. This is specifically the case for the methodology currently being created by the Net Zero Initiative (NZI), an initiative led by Carbone 4 together with companies (such as BPCE, EDF, Engie, Orange, RATP, etc.) and a high-level scientific committee.
Promoters of this new frame of reference participated in this meeting to present the methodology and discussed it with the audience.
Program
Introduction by Alain Grandjean, founding partner of Carbone 4
Presentation of the NZI methodology by César Dugast, co-founder of the Net Zero Initiative – Carbone 4
Round table - Businesses, territories: carbon neutrality as a common ground
Yann Françoise, Head of climate, energy and circular economy strategies – City of Paris
François Garreau, in charge of the CSR mission for the Executive committee – Generali
Aurélia Menacer, Energy climate & eco-conception Manager – RATP
Thibaut Brac de La Perrière, Head of Sustainability Issues – EDF Group
Moderator: Renaud Bettin, Carbon Neutrality division manager - Carbone 4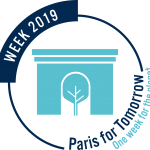 Contact us
Contact us about any question you have about Carbone 4, or for a request for specific assistance.
Contact us